Artificial intelligence (AI) – An useful tool in coronavirus response?
The outbreak of novel coronavirus (2019-nCoV) has become one of the most significant threats around the globe. As of Feb 5, 2020, there were 18 confirmed cases and the first death of coronavirus in Hong Kong and infected over 20,000 people across the world. On the 30th of January in 2020, The World Health Organization (WHO) declared the outbreak is a global health emergency after the U.S. confirmed its first human-to-human transmission of the virus, which has killed more than 200 people in China and has now spread to at least 18 other countries.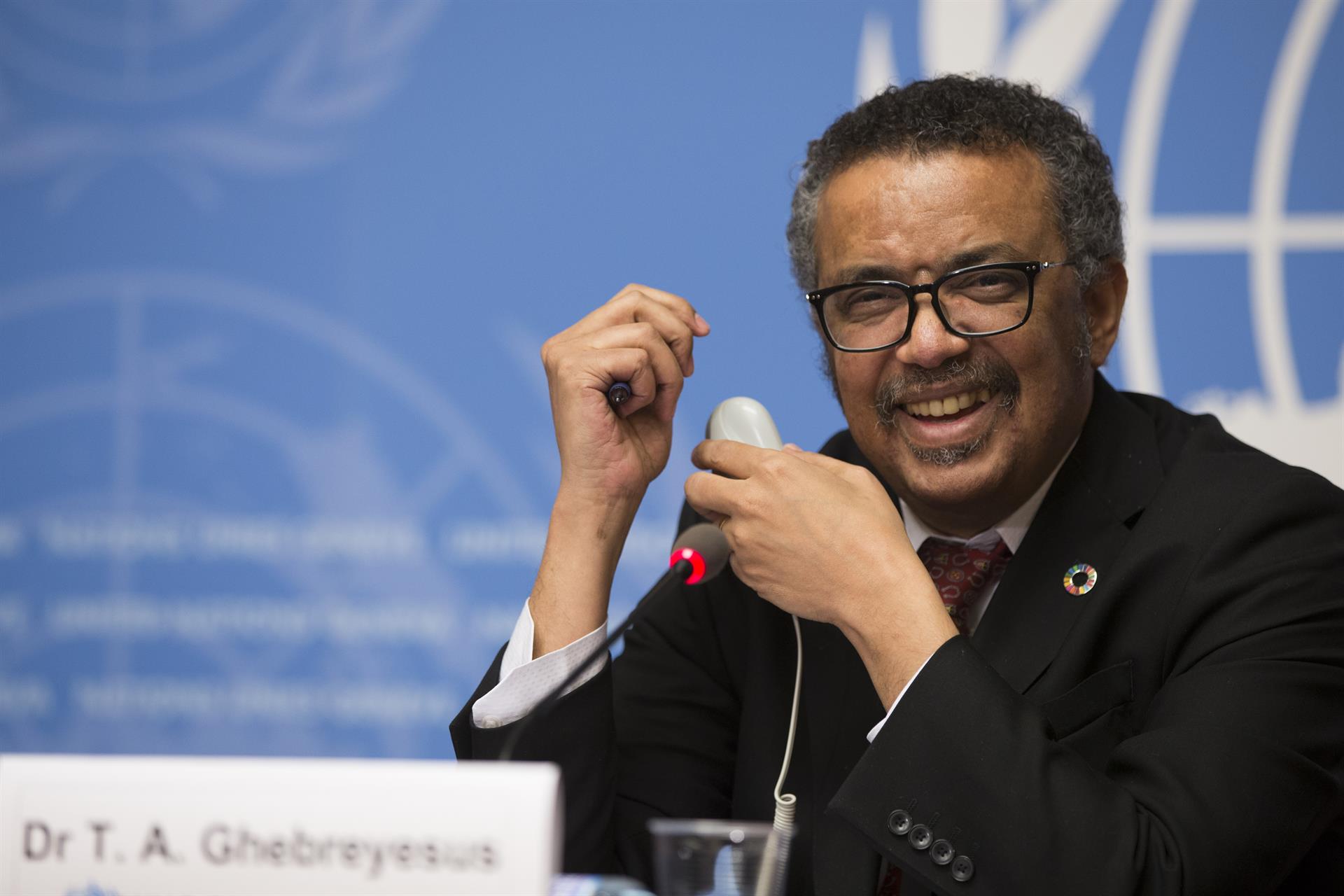 ▲Dr. Tedros Adhanom Ghebreyesus, the WHO Director-General
The novel coronavirus (2019-nCoV) is a betacoronavirus, like MERS and SARs, all of which have their origins in bats. In November of 2019, many of the patients had some links to a large seafood and live animal market, suggesting animal-to-person spread. However, more and more patients reportedly did not have exposure to animal markets, indicating person-to-person spread.
Artificial intelligence (AI) is implemented to monitor the spread and respond to the rapidly changing situation. John Brownstein, a computational epidemiologist at Boston Children's Hospital who operates a public health surveillance site called "healthmap.org" that uses AI to analyze data from government reports, social media, news sites, and other sources to generate near-real-time information for public health officials to track its spread.
In the prior outbreaks such as SARS in 2003, there was not enough data needed to provide updates quickly because there was not a massive amount of information coming out of China. Now the team of healthmap.org is constantly mining news and social media to analyze the outbreak situation around the globe.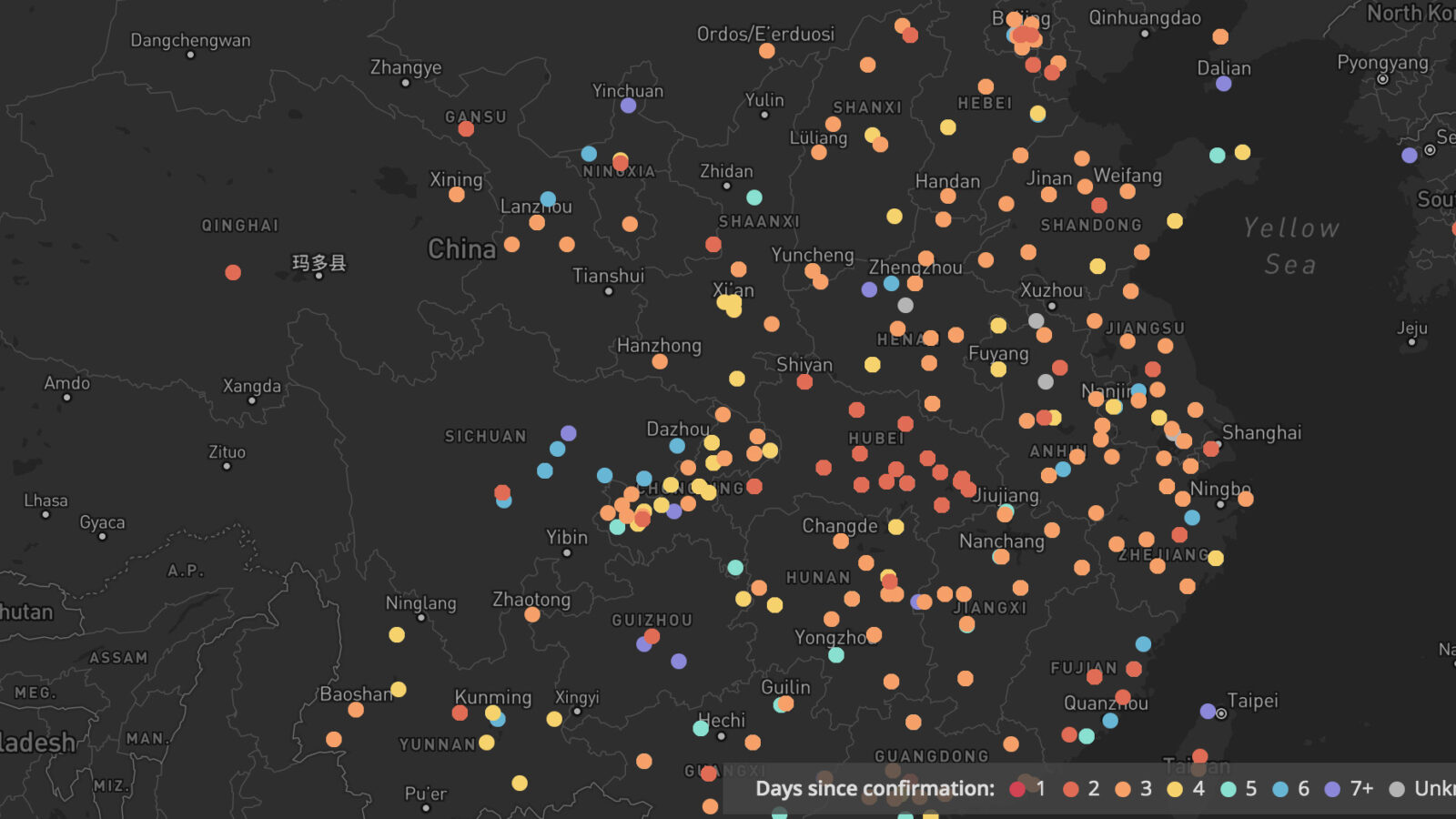 ▲Screen Capture on healthmap.org (Statnews)
Brownstein stressed that his AI is not meant to replace the information-gathering work of public health leaders, but to supplement their efforts by compiling and filtering information to help them make decisions in rapidly changing situations.
"We use machine learning to scrape all the information, classify it, tag it, and filter it — and then that information gets pushed to our colleagues at WHO that are looking at this information all day and making assessments," Brownstein said. "There is still the challenge of parsing whether some of that information is meaningful or not."
With the recent advancements in machine learning, combined with a massive amount of data, AI tools have become more and more powerful. These tools are also capable of helping the officials to predict more accurately how far and how fast outbreaks will spread, and which types of people are most likely to be affected.
"Machine learning is very good at identifying patterns in the data, such as risk factors that might identify zip codes or cohorts of people that are connected to the virus," said Don Woodlock, a vice president at InterSystems, a global vendor of electronic health records. The products of InterSystems are helping providers in China to analyze data on coronavirus patients.
By implementing Big data and AI tools, the authorities and the society can monitor the situation near-real-time and get ready for epidemic prevention. Although Big data and AI tools are capable of predicting and watching the whole situation of coronavirus outbreak and providing more accurate insight for the authority to react to the situation, society also needs to stay calm and enforce epidemic prevention.
In the not too far future, Big data and AI will also be becoming a useful tool in every corner of the society and provide more information and insights to prevent most of the social issues, even the deadly global crisis. To create a better future for all of us, AI and Big Data will be playing a crucial role in different aspects of our life.
Sources: Statnews.com