OpenCertHub in PostgreSQL Conference China 2020 – Open Source, Self-Innovate, New Opportunity
Organized by China PostgreSQL Association, PostgreSQL Conference China is one of the major public events on internet, e-commerce, education, finance and other industries in China. This Year, The 10th PostgreSQL Conference China 2020 successfully gathered over 300+ enterprises and 100+ speakers in Guangzhou to explore the value of PostgreSQL with their potential partners.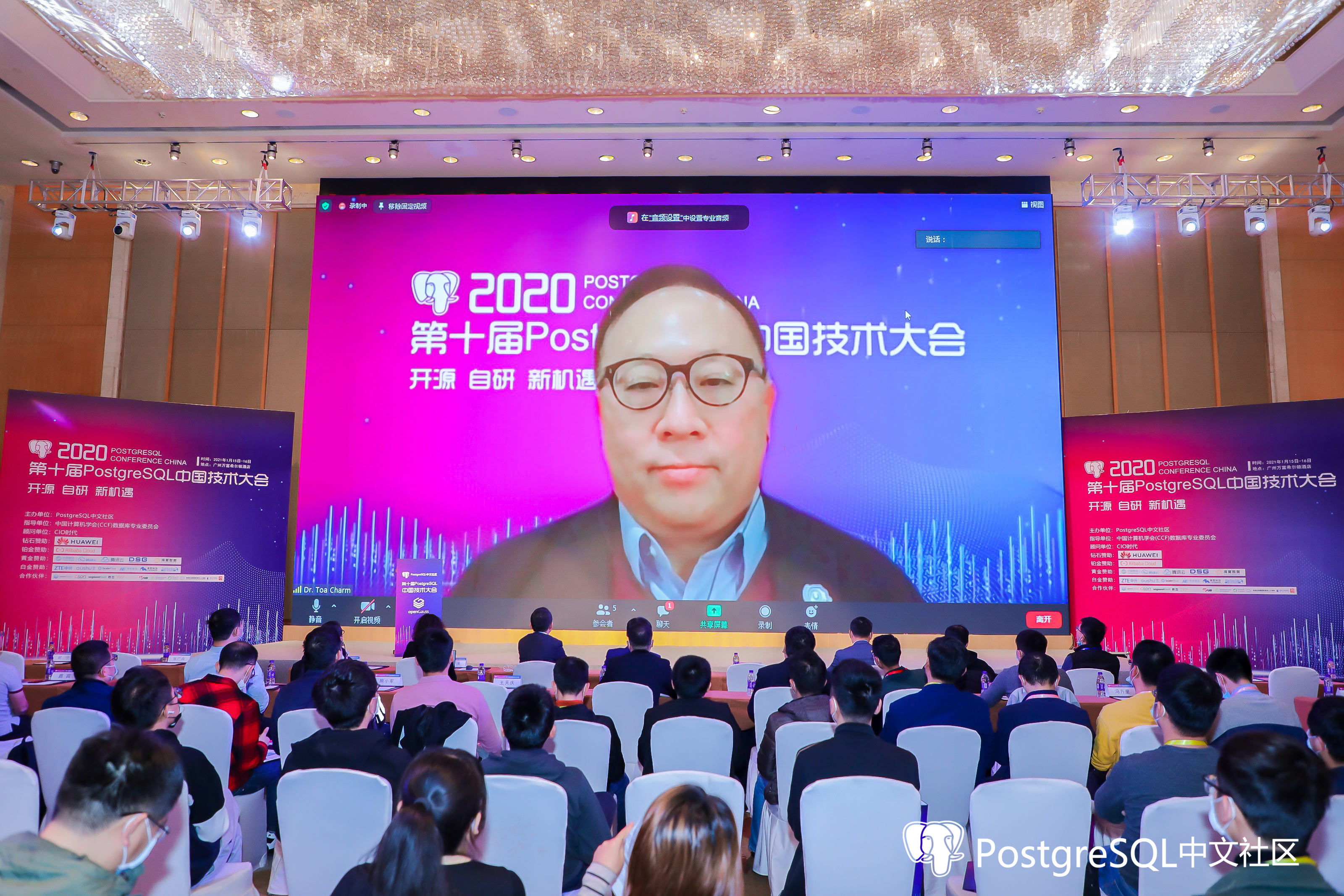 ▲ Dr. Toa Charm was invited by PostgreSQL Conference China as the Keynote Speaker
On 15th January, Dr. Toa Charm, Chairman of OpenCertHub, was invited by PostgreSQL Conference China as the Keynote Speaker on "Democratize Data Literacy with Open-Source Technology to Everyone" during the conference.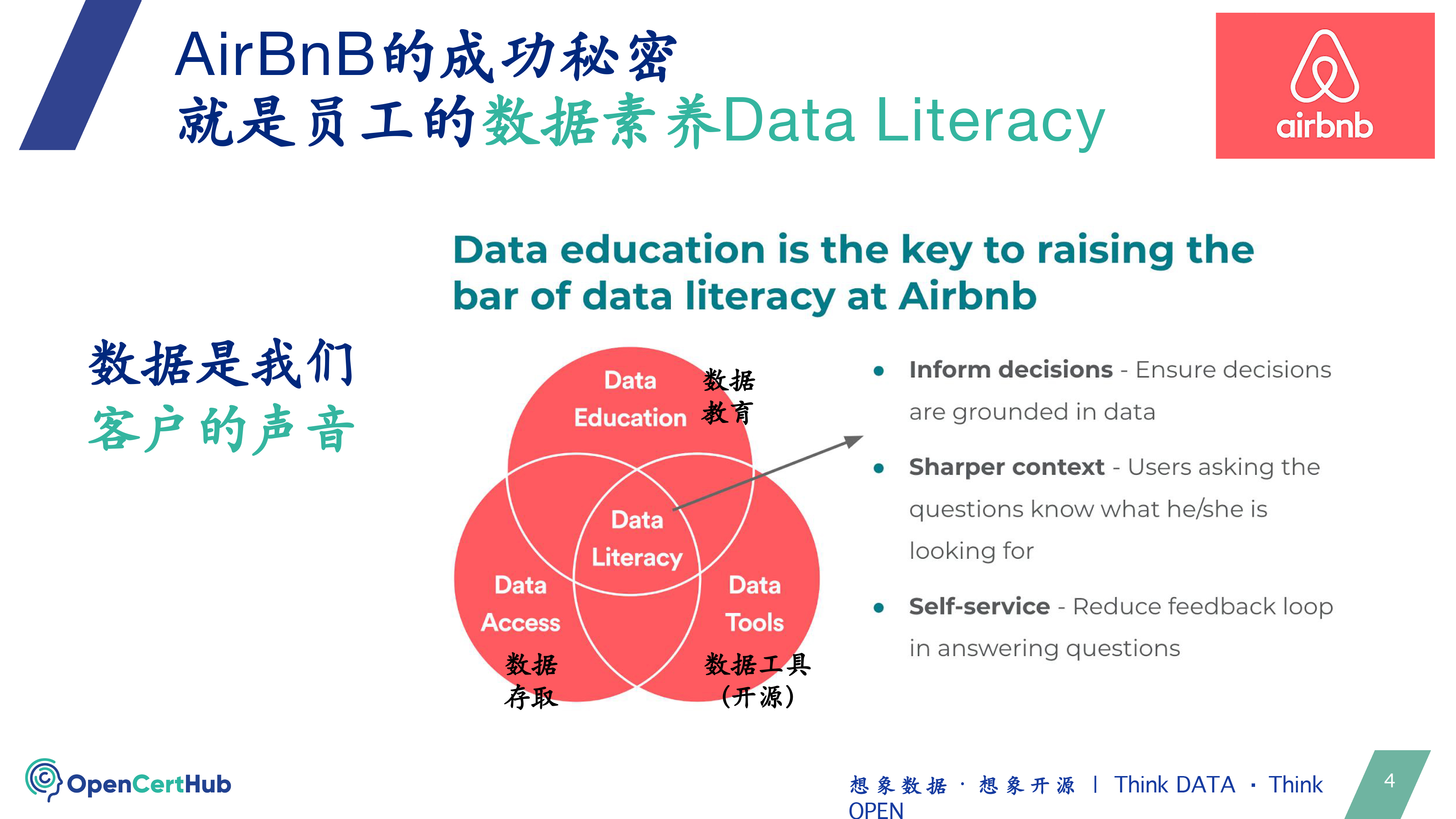 ▲Data education is the key to raising the bar of data literacy at Airbnb

Dr. Toa Charm explained the importance of data for every organization during the 4th industrial revolution. To make data valuable, organizations must employ individuals who have data literacy and the skills to turn the data into business value. As an example, he points out that the secret recipe of Airbnb is to educate their employees about data literacy.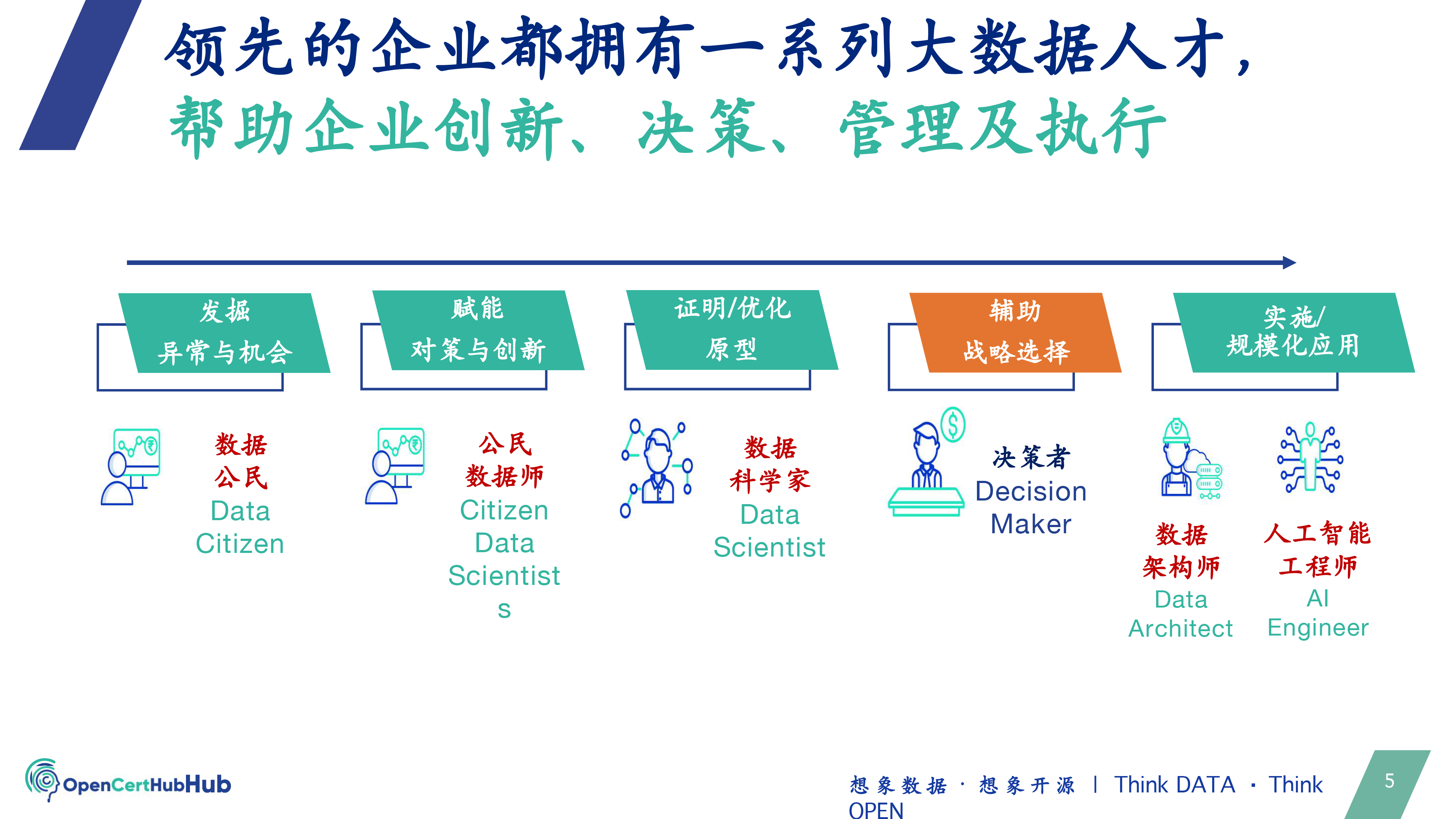 ▲Leading companies have different data talent to discover opportunities
In Dr. Toa Cham's insight, most of the leading companies have their big data strategies, culture, technological innovation, and talents. Among them, talents have a significant impact on enterprise innovation, decision-making, management, and execution. Therefore, high-quality data talents are the critical factor in enhancing corporate digital capabilities.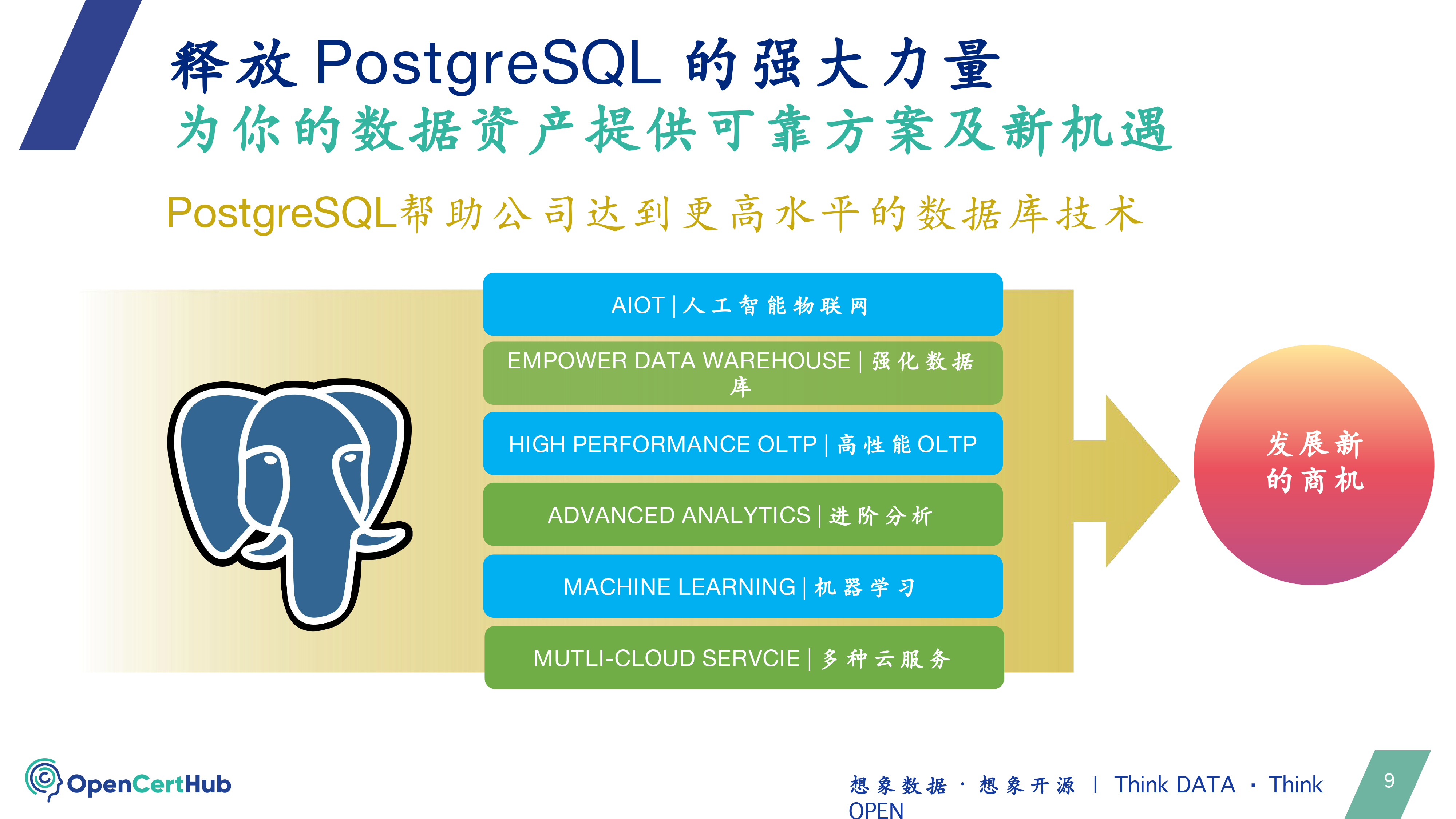 ▲Open-Source tool is playing an essential role for enterprises
Dr. Toa Charm also discussed the change in data application tools. In the era of big data, open-source software like PostgreSQL has become the best choice for enterprises because they can provide reliable solutions for data assets to help enterprises explore new business opportunities.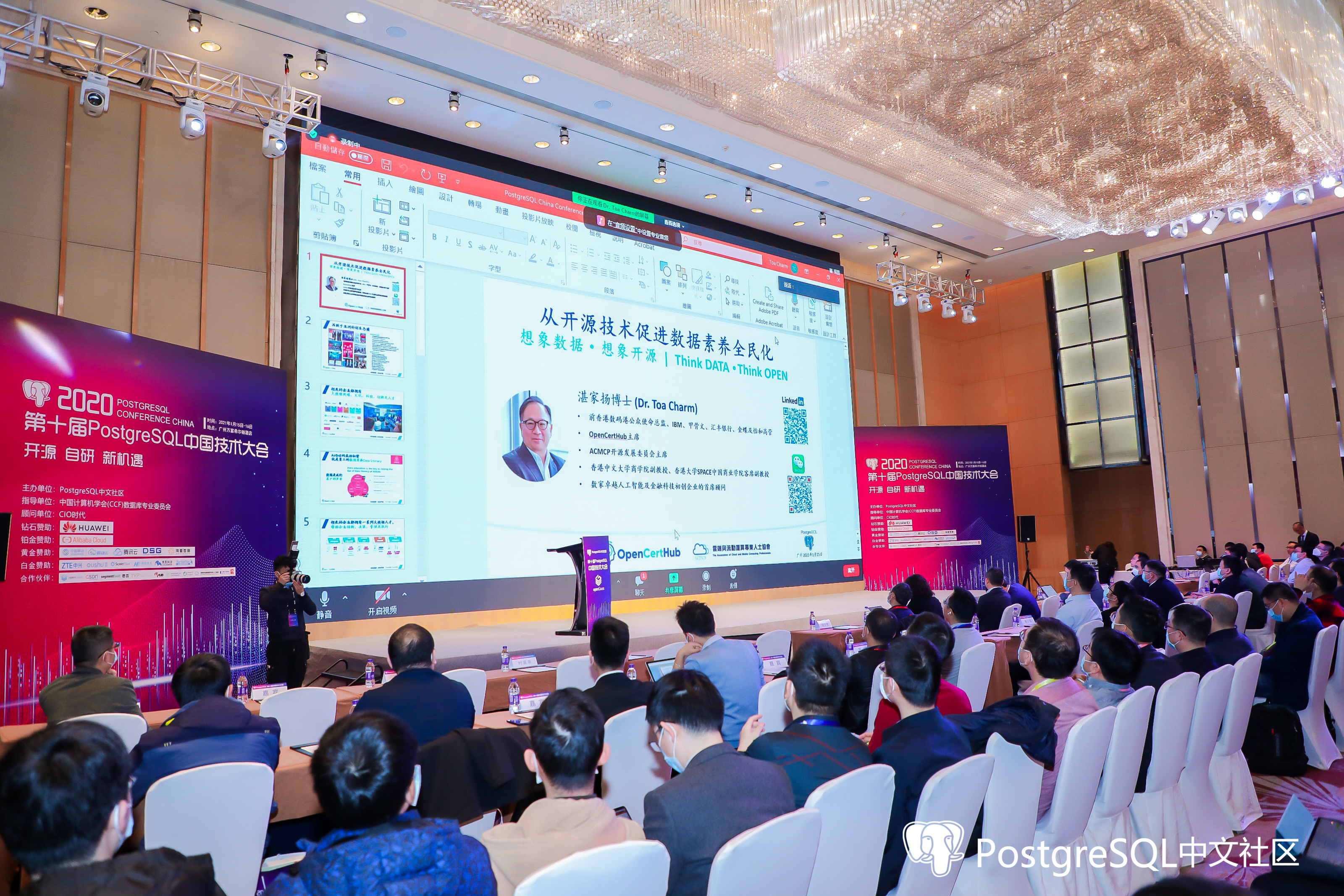 ▲ Dr. Toa Charm's speech via live broadcast
It is noteworthy that the speech of Dr. Toa Charm was conducted in live  broadcast via Zoom and over 9,000 people participated online. Dr, Toa Charm is so grateful for the support of staff of PostgreSQL Conference and very much looking forward to participating and giving a speech in person for the next year.
To get the information about the conference, please check the links below!
https://live.csdn.net/room/PostgreSQLChina/eKnkVSoj